SaiGon PhongNha Hotel is situated on the bank of the charming Son river at the Cultural and Ecological Tourist Center of Phong Nha - Ke Bang National Park. Just arround 30 minutes by motor boat,you will get to one of the wonder of the world that has been listed by UNESCO as World Heritage - the mythical and marvellous Phong Nha, Tien Son cave. Right here, you also have a chance to enjoy early morning fresh breezes while watching the sun rising. With the warmest welcome by our professional staffs, we hope SaiGon Phong Nha hotel to be the ideal choice for you.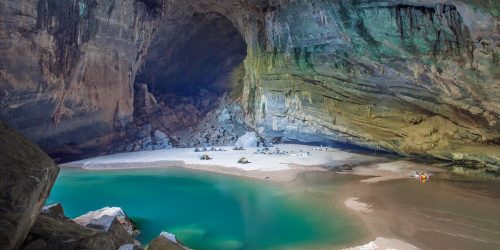 AMAZING PHONG NHA GETAWAY
Please contact our Sales Dept for further information.
Mr. Trinh Hoai Nam     (HP: +84 912 747 702)
Email: sgphongnha@sgqbtourist.com / sgphongnhahotel@gmail.com